Thursday, April 30, 2009
Today was Big Brother's last day of preschool. It goes without saying, that he was disappointed; he loves going to this 3 day a week, 3 hours each day program hosted by the local high school as part of their Early Childhood Development class curriculum.

Over the last two years that he's attended, he has gotten attached to a lot of the high school girls that will be graduating this year; but we're sure he'll make up for it with all new set of pretty young ladies next year.


And, of course, we can't forget how attached he is to Miss Shirley. While he loves all the adult teachers in his preschool, Miss Shirley is his favorite. But who can blame him? Ever since he started attending last year, she's doted, petted and fawned all over him. She'd be my favorite too! (Well, truthfully, she is!)

As a celebration of their last day of school, the classes hosted a Family Fun Day that consisted of games, prizes, face painting, crafts, and refreshments.

So today, Mama got Nannie to babysit Princess A and off we went for a couple of hours of fun and games.


After starting off with picking up ducks out of the duck pond (read: 2 ring swimming pool...lol), Big Brother headed outdoors for more activities. Of course, he would choose the sack race - which mom can't participate in (I'll just put it this way: four children = weak bladder); but he had a blast hopping along side two of his classmates and a much braver mom than me. :)

Once he made a good thorough last round on all the outdoor play equipment - being sure to give the swings and slides plenty of personal attention - he was ready to head indoors for a snack of sugar cookies and Juicy Juice fruit punch.

Topped off with plenty of sugar, he hugged all of his teachers and wished them a good summer. Being that he misses the kindergarten deadline by twelve days, he'll be returning for one more year of preschool.


Lastly, if there is one thing that is my favorite part of functions such as Family Fun Day; it has to be that sugar highs and lots of physical activity is a good recipe for long afternoon naps.

Now, when Princess A goes down for her afternoon nap, Mom gets some free time!!


---
This post submitted to
Writer's Workshop hosted by Mama's Losin' It
in response to Prompt 5
"Today I Will..."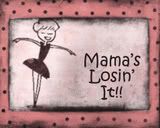 Read more...