Tuesday, August 4, 2009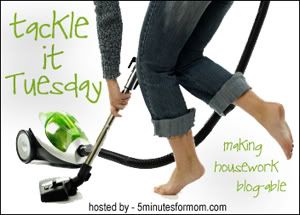 I am thinking that receiving the Betty Crocker Cookies & Bars recipe card magazine in the mail the other day wasn't such a plus after all. ;)

I mentioned the Peanut Butter Cookies I just had to make the other day, right? Well, I made those while 13-year-old Bigger Brother was away - since he has peanut allergies and all.

Needless to say, when he returned then he guilted me into making something nut-free. (Ok, not reallly guilted but forced me to be fair, is more like it.)


And he picked this Snickerdoodle Cookies recipe, which Big Brother - who is loving all this baking (well, as long as one with the attention span of a gnat can) - and I got started on it right away.

Ingredients:



1 1/2 cups sugar


1 cup butter or margarine, softened


2 large eggs


2 3/4 cups all-purpose flour


2 teaspoons cream of tartar


1 teaspoon baking soda


1/4 teaspoon salt


1/4 cup sugar


1 tablespoon ground cinnamon

Directions:
Heat the overn to 400°F. In a large bowl, beat 1 1/2 cups sugar, the butter and eggs with electic mixer on medium speed until well mixed. With wooden spoon, stir in flour, cream of tartar, baking soda and salt until mixed.


In small bowl, mix 1/4 cup sugar and the cinnamon. For each cookie, shape dough into 1 1/4-inch ball. Roll balls in cinnamon-sugar mixture. On ungreased cookie sheets, place balls 2 inches apart.


Bake 8 to 10 minutes or until set. Immediately remove cookies from cookie sheets to cooling rack.
I'm keep promising myself I won't eat any of these; that I've had more than my fair share of sweet treats in the past few days.

Any bets on how long it takes me to break my promise? ;)